Color Changing Cool Mist Humidifier
Elevate Your Space with the Color Changing Cool Mist Humidifier from Air Oasis. Achieve effortless moisture levels with advanced technology. Experience a soothing environment that improves indoor air quality and promotes comfort. Enjoy up to 100 mL/hr output, supporting healthy skin and better sleep. Say goodbye to dryness and irritation while embracing the calming mist and optional light effects. Enhance your experience with your favorite essential oils for enhanced aromatherapy benefits.

On Sale for a Limited Time!
Free Delivery
To sweeten the deal, we provide free shipping within the USA.

Money Back Guarantee
We offer a 60-Day Money Back Guarantee and Lifetime warranty.
Revitalize & Refresh
Breathe
Comfortably

Rejuvenate Your
Skin

Sleep Peacefully

Protect Home & Furniture

Reduce Static Electricity
Cool Mist Benefits
Breathe Comfortably
Optimal humidity reduces irritation from dryness and helps to support your body's natural defenses and immune system during the cold and flu season.
Rejuvenate Your Skin
Renew cracked lips and flaky skin for a fresh, comfortable feeling.
Sleep Peacefully
Relax with tranquil mist that flows through your space. Dry nasal passages and airways can interrupt a good night's sleep.
Protect Your Home and Furniture
Dry air pulls moisture from the wood in your home and furnishings, This can lead to cracks in wood or doors that do not close properly.
Reduce Static Electricity
No one likes the feeling of static electricity in their clothing or hair. Proper humidity levels help to alleviate wintertime static electricity.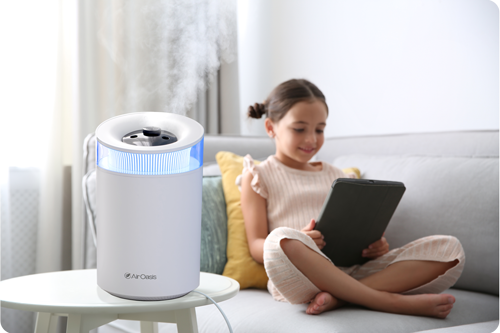 Setup Instructions
Below you will find the setup instructions for the Cool Mist Humidifier.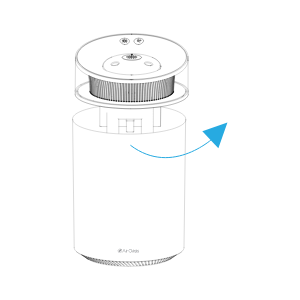 Step 1
Separate the humidifier from the tank by turning the top counterclockwise. Fill the tank with 2.5 liters of tap water.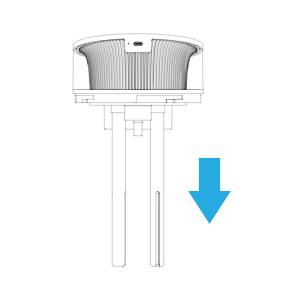 Step 2
Pull each absorption tube straight down to remove it from the humidifier. Be careful not to lose the springs under the absorption tubes.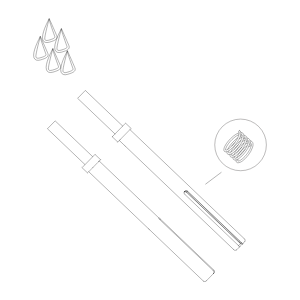 Step 3
Water should be wicked through the absorption tubes by placing both ends in the water for a few seconds. Reinstall the tubes in the humidifier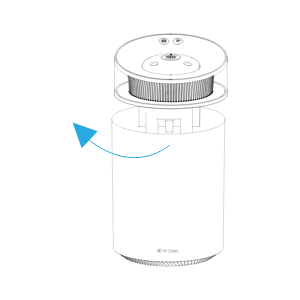 Step 4
Place the humidifier on the tank and rotate it clockwise until it clicks into place. A few minutes may be needed for the water to wick fully through.
The Color Changing Cool Mist Difference

Air Oasis has been dedicated to improving indoor air quality for 18 years. With our Color Changing Cool Mist Humidifier you can achieve optimal humidity for you and your home.
✓ Safe and Refreshing Ultrasonic Misting
Embrace the benefits of our ultrasonic cool mist humidifiers, providing optimal air moisture without the need for heat. Unlike warm mist humidifiers that utilize boiling water and pose a burn risk, our technology ensures a safe and gentle misting experience. Refresh your air with peace of mind and enjoy a comfortable environment.
✓ Energy Efficiency: Choose Cool Mist Humidifiers
Make the energy-efficient choice by opting for cool mist humidifiers. Unlike warm mist humidifiers that consume substantial electricity to heat boiling water, our cool mist technology operates with greater efficiency. Enjoy the benefits of optimal air moisture while reducing energy consumption and lowering your environmental footprint.
✓ Smart Power
The Cool Mist Humidifier will automatically power off when the water tank is empty to prevent energy waste and let you know it's time for a refill.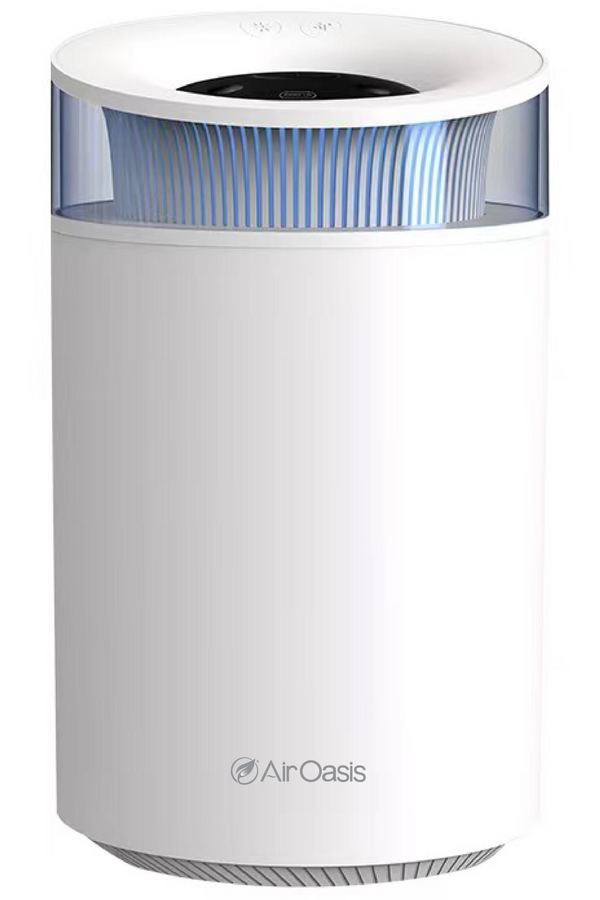 ✓ Virtually Silent
Quieter than a whisper, our Cool Mist humidifier works silently to create an optimal environment for relaxation and sleep.
✓ Simple and Effective Design: No Filter Replacement Needed.
Experience the convenience of our straightforward design. Say goodbye to the hassle of replacing humidifier filters, which can potentially harbor mold or bacteria. Our user-friendly controls allow you to effortlessly adjust moisture and light output. Plus, choose to have the lights on or off, tailoring the ambiance to your preference.
✓ Oil Diffuser
Introducing our innovative built-in oil diffuser side tray. Add your favorite essential oils to enjoy enhanced aromatherapy benefits. Elevate your space with captivating scents, creating a serene ambiance for relaxation, focus, and rejuvenation. Embrace the power of essential oils and transform your well-being today.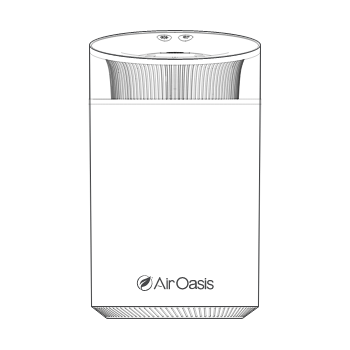 Specifications
Model:
Electrical:
Weight:
Humidity Output:
CMH250
5V, 2-4W, 400-500mA
1.4 lbs
90-100mL/H
Materials:
Tank Capacity:
Limited Warranty:
Polymers, electronics
2.5L
1 Year
Choosing a selection results in a full page refresh.