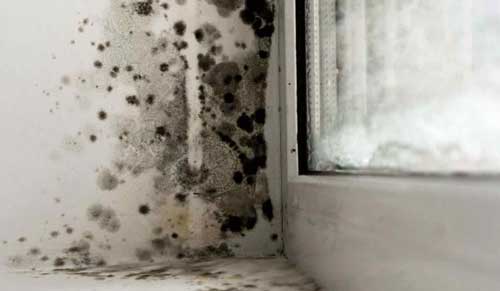 Lab Tested to Reduce Mold by 99%
Effectively fight back against mold! iAdaptAir uses 5 technologies to attack and reduce Mold, Mold Spores, Mycotoxins, and Beta-glucans.
SHOP NOW
The Best Air Purifier for Mold
Mold Spores

Beta-glucans

Mycotoxins

Biotoxin Illness
Mold toxicity can have far-reaching effects on your health. One of the most concerning aspects of mold toxicity is the breadth of illnesses linked to mold in our homes. Chronic Inflammatory Response Syndrome (CIRS) is a prominent condition linked to mold exposure. CIRS is a complex and chronic inflammatory condition affecting many body systems, making it challenging to diagnose and treat. CIRS can cause fatigue, cognitive difficulties, respiratory issues, and chronic pain.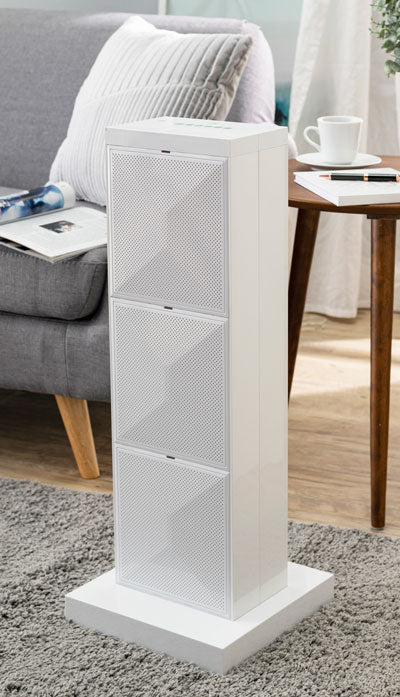 MOST POPULAR
iAdaptAir Purifier
Filtration & Ionization.Available in 3 sizes
iAdaptAir® is the smartest home air purifier. Experience ozone-free air purification for optimal indoor air quality. iAdaptAir® technology includes a HEPA filter, carbon filter, silver ion filter, UV light, and Bi-Polar® ionization, allowing you and your family to have fresher air year-round.
Proven up to 99% effective against
Allergens
Mold
Viruses & Bacteria
Smoke & Dust
VOCs
Odors
SHOP NOW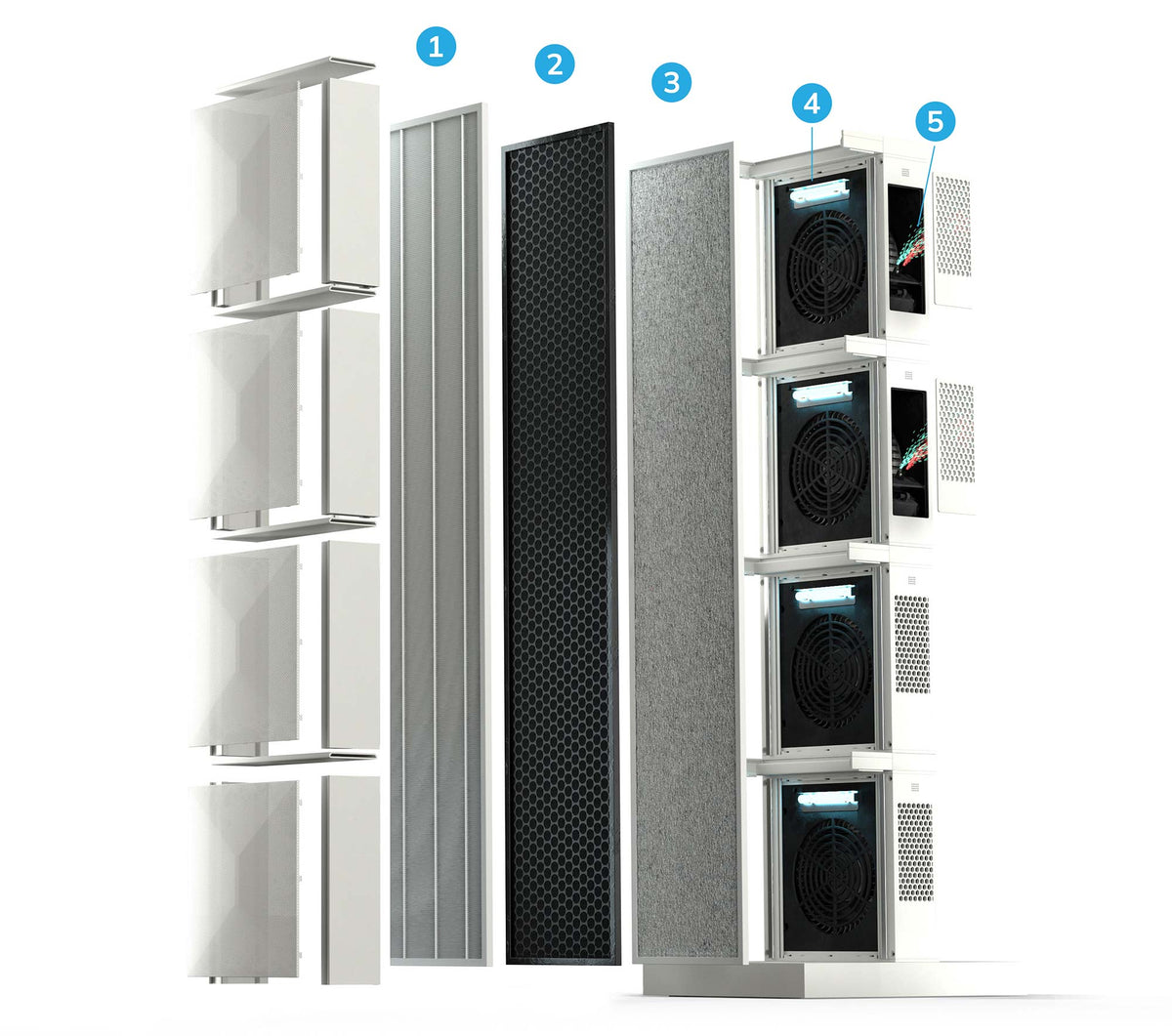 5 Technologies to Clean Your Air
5 Technologies to Clean Your Air
The iAdaptAir® Purifiers are engineered with 5 redundant, overlapping technologies to clean more of your air faster.
1. True H13 HEPA Filter
Capture dust, dander, pollen and smoke particulates to 0.1 microns in size
2. Carbon Filter
Absorb and remove harmful VOCs and odors from your air.
3. Silver Ion Filter
Sterilize mold, bacteria, and viruses that enter the  iAdaptAir®.
4. Germicidal UV Light
Neutralize germs that pass through the UV rays.
5. Bi-Polar Ionization
Ions emitted actively seek out and destroy contaminants.
A Higher Standard in Air Purification
Free Shipping and Returns

60 Day Home Trial

Lifetime Warranty

Removes airborne particles as small as .1 microns

I am recovering from both mold illness and Lyme disease, and the features on the iAdaptair units help my immune system tremendously.

We use this in the cabin of our 27ft Catalina sailboat to rid the air and surfaces of mold and mildew. Sitting closed up, in the water it was pretty smelly. This worked beautifully. No smell!!!

Air Oasis reduced the musty mildew smell in my house basement. Very good and reasonably priced solution for mold growth in damp basements.
Frequently Asked Questions
Here are some frequently asked questions and their answers to help you find the best solution for your home or office. 
The iAdaptAir purifier and the IonicAir purifier both emit bi-polar ions that are lab tested to reduce mold by up to 99%. The IonicAir is a simpler product without a filter or fancy controls. It has a lower cost of ownership; however it is not sold in California nor does it provide the added benefit of filtration. Still, this product has been a trusted resource for our customers for over 15 years. The iAdpatAir, as mentioned above, is a more robust product that combines the benefits of filtration and ionization. It has an app and various options on the control panel to customize its use for your needs.
Mold spores can become airborne biotoxin sources, and filtering them reduces the chances of inhalation. A medical-grade True HEPA filter is an important for removing biotoxins.
Mold, mold spores, mycotoxins, beta-glucans and actinobacteria are problematic for those genetically predisposed to biotox illness. Many healthcare professionals with a focus on these conditions refer their clientele to Air Oasis as a trusted resource. Our products are simply one part of a complete solution, including inspection, remediation, and proper health care for those suffering from biotoxin illness or find themselves in a water damaged building situation.
The best answer is to avoid 'undersizing' a room with too small of a purifier. The small size iAdaptAir is designed for smaller rooms like secondary bedrooms or home offices. Medium covers a large room like a living room or master bedroom with an open bath. The large size purifier is designed for more open spaces, such as open floor plan homes. Some opt for more medium-sized purifiers due to the flexibility that size offers. You can always run a larger purifier on a slower (and quieter) fan speed in a smaller room.
Trusted by over 300,000 Families and Businesses Worldwide