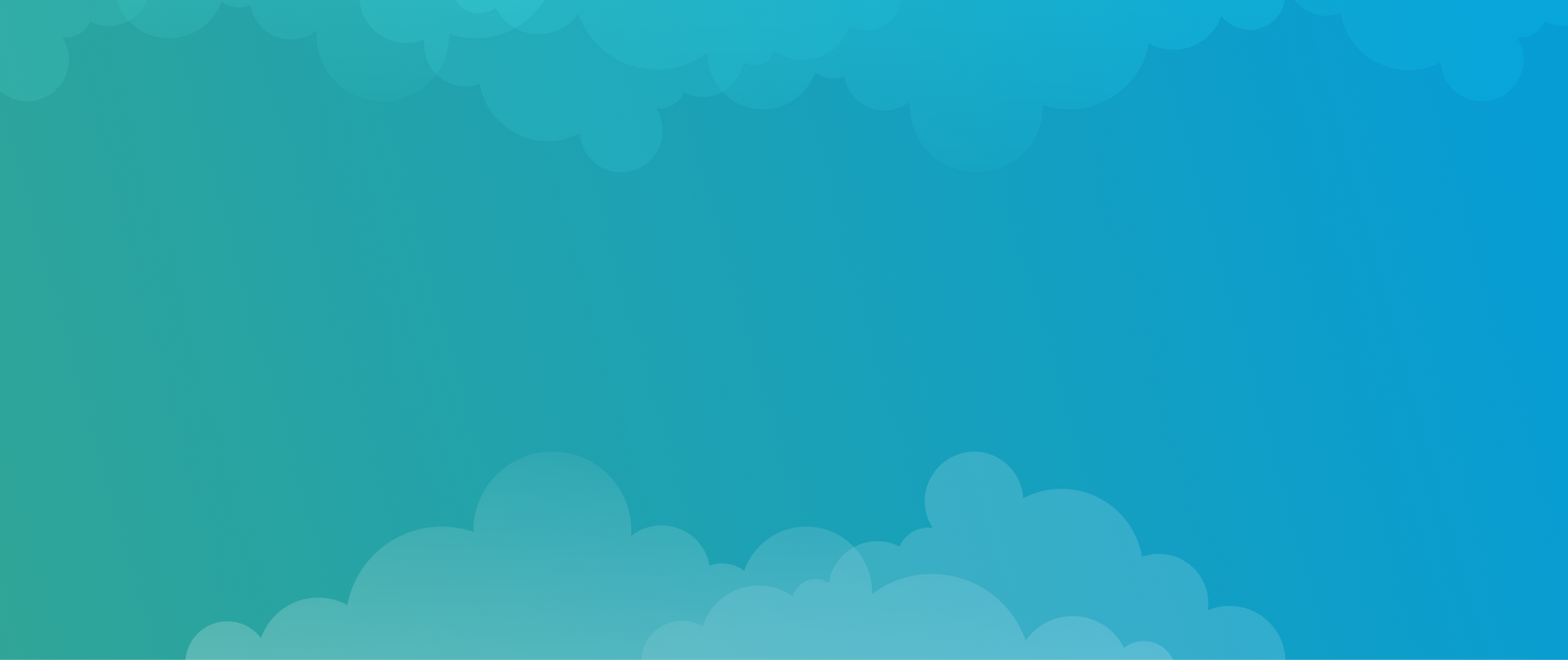 5 Reasons Patients Choose Air Oasis When Dealing with Biotoxin Illnesses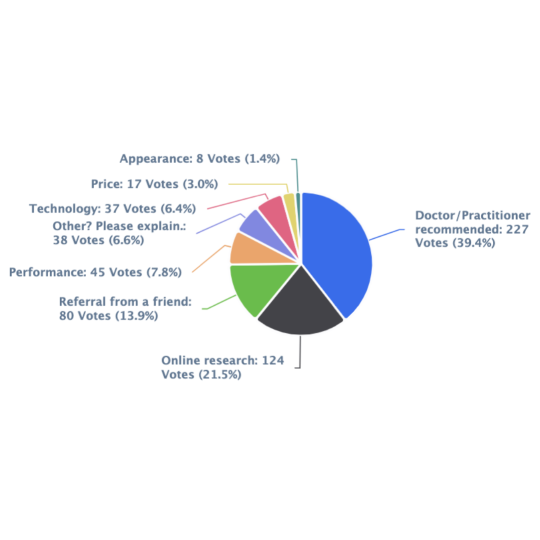 1.
Surveys show you are in good company at Air Oasis
Doctors like Ritchie Shoemaker, a thought leader in treating biotoxin illness, send patients to Air Oasis. Others are directed to Air Oasis by remediation professionals or friends who have had positive experiences with the iAdaptAir purifier.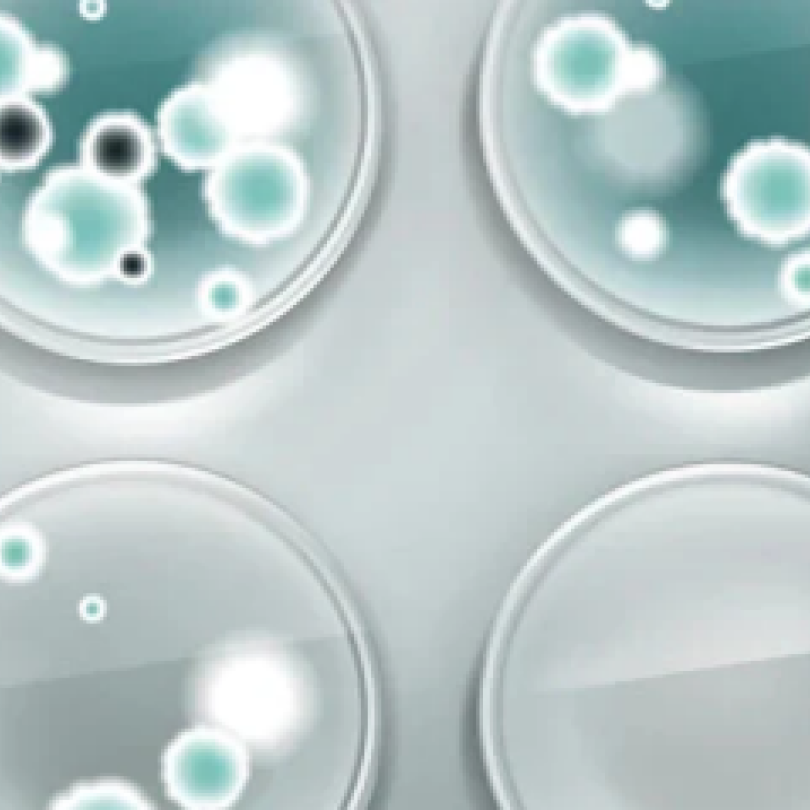 2.
Lab-tested to reduce 99% of mold, bacteria, and VOCs
This includes mycotoxins from toxic mold, actinobacteria, and beta-glucans from mold spores--all commonly found in water-damaged buildings and impact those who are genetically predisposed to biotoxin illnesses such as Chronic Inflammatory Response Syndrome (CIRS).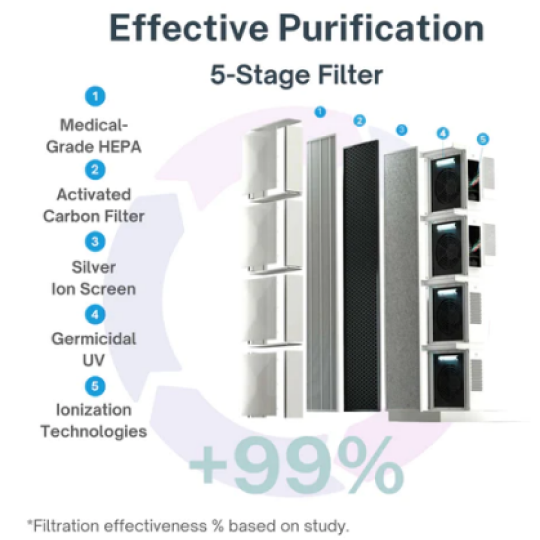 3.
Five Overlapping Technologies (redundancy is good)
Our medical-grade True HEPA filter traps airborne mold spores and beta-glucans. The activated carbon filter absorbs harmful VOCs such as mycotoxins. Ions from the bi-polar ionizer and the silver ion screen deactivate both airborne and surface-borne contaminants such as actinobacteria and harmful mold. No one filter medium will trap all contaminants in a space, so overlapping filtration with ionization, silver ions, and UV light is a critical success factor in supporting a clean indoor environment for your home or office. iAdaptAir is CARB-certified as ozone-free.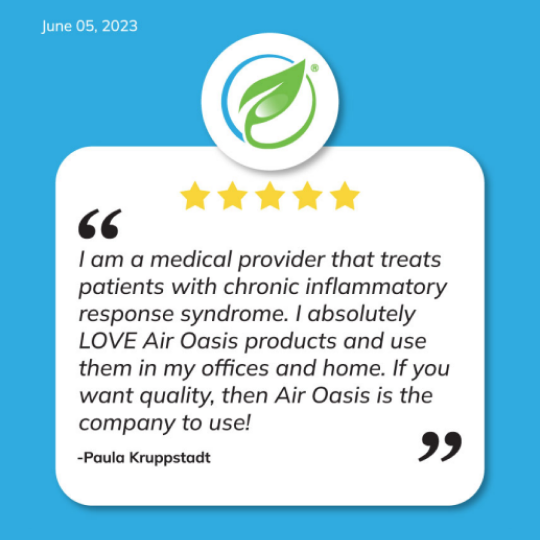 4.
5-Star Reviews show we deliver on promises
For almost 20 years, schools, doctors, homeowners, and government agencies have used and reviewed our products and customer service with two thumbs up (and usually 5 stars). While not perfect, we work hard to make each customer feel valued and supported. All feedback is important so we may support you better. One example is the added ability to turn off the wifi module for those with EMF sensitivities. We will be making it removable in future models.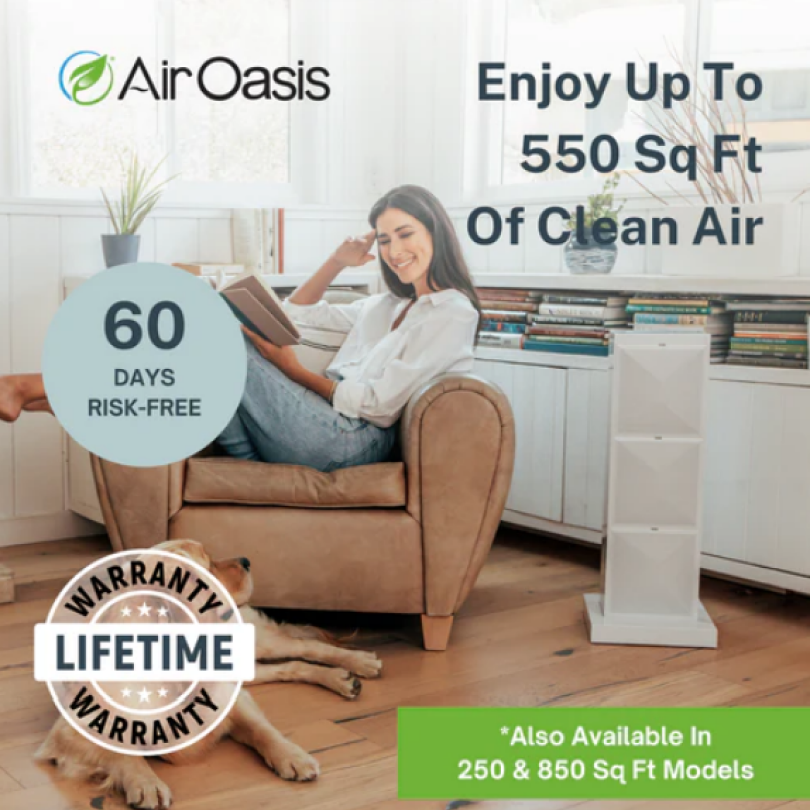 5.
Money-back Guarantee and U.S.-based phone support
We know biotoxin illness sufferers are on a long, complicated, and confusing journey to reclaim their lives. Information overload makes this unfortunate situation all the more daunting. Our 60-day money-back guarantee is intended to alleviate some of the pressure. Feel free to contact our Texas-based Air Oasis team using our website's Customer Care Center.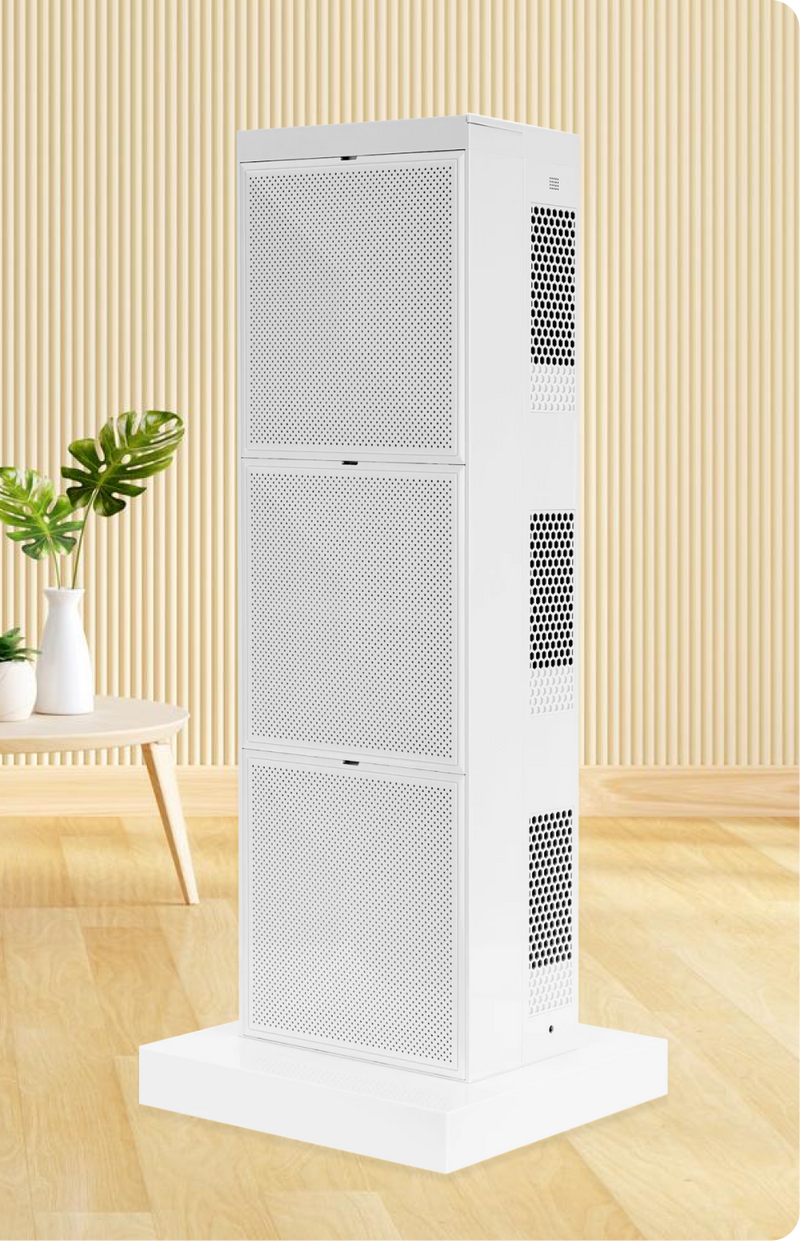 iAdaptAir
An important tool for dealing with Biotoxin Illness & CIRS
Our iAdaptAir purifier is an important tool relied upon by those needing to maintain a clean indoor environment following remediation in water damaged buildings.
Trusted by doctors, indoor environmental professionals & patients dealing with:
Mold & Fungi
Actinobacteria
Mycotoxins
Smoke & Dust
Beta-glucans
Viruses
Odors
See Details
Air Purifier | Smart Mode Feature