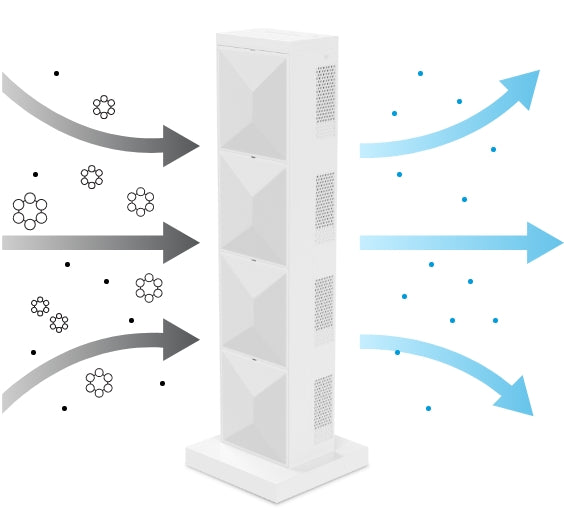 Eliminates 99% of Odor-causing, harmful VOCs
Our unique blend of HEPA filter, carbon filter, and bi-polar ionization, the iAdaptAir clears your air of volatile organic compounds (VOCs) and unwanted odors.
SHOP NOW
The Best Air Purifier for VOCs & Odors
Smoke VOCs

Cleaning Supply VOCs

Furniture VOCs

Paint VOCs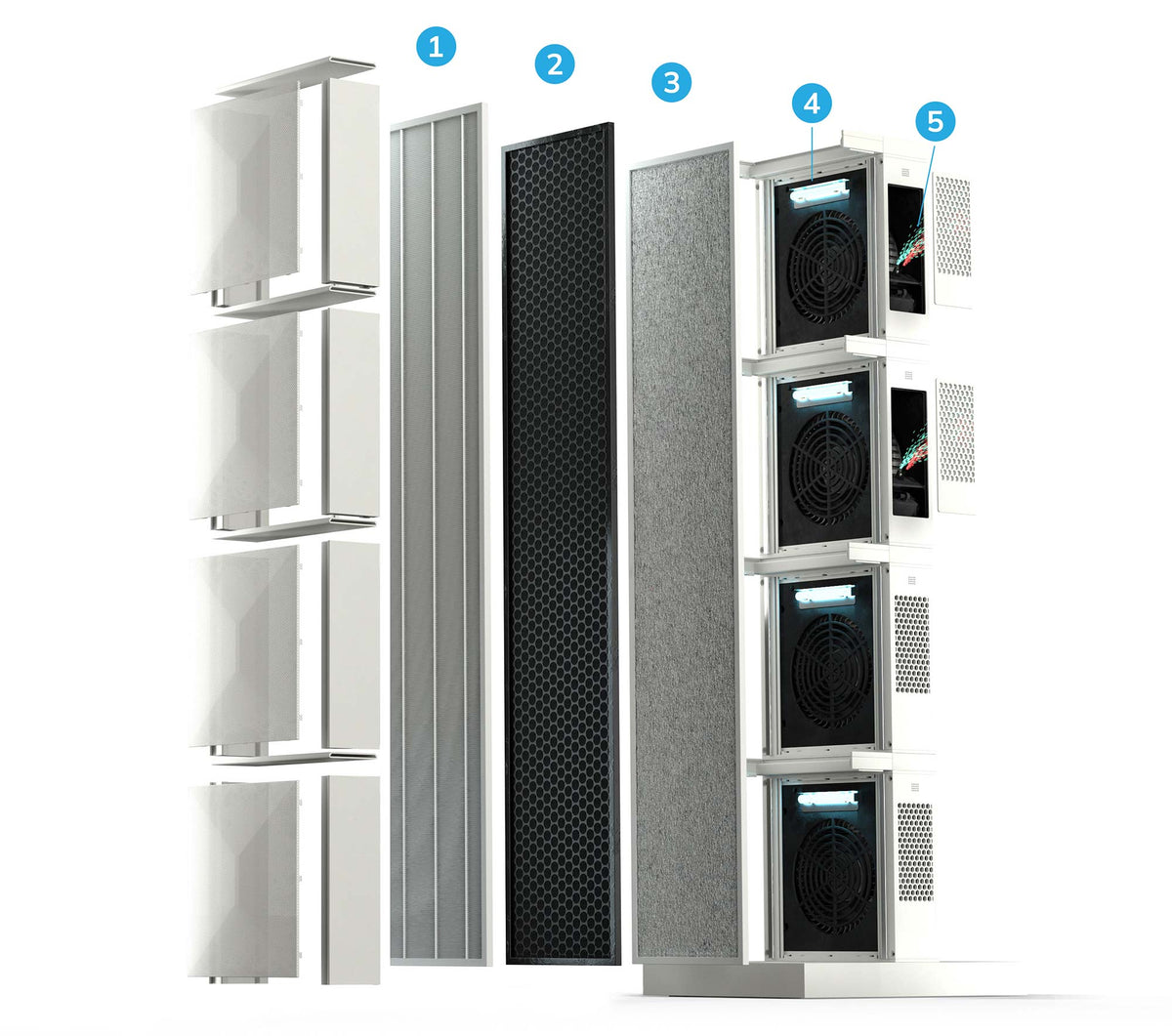 5 Technologies to Clean Your Air
5 Technologies to Clean Your Air
The iAdaptAir® Purifiers are engineered with 5 redundant, overlapping technologies to clean more of your air faster.
1. True H13 HEPA Filter
Capture dust, dander, pollen and smoke particulates to 0.1 microns in size
2. Carbon Filter
Absorb and remove harmful VOCs and odors from your air.
3. Silver Ion Filter
Sterilize mold, bacteria, and viruses that enter the  iAdaptAir®.
4. Germicidal UV Light
Neutralize germs that pass through the UV rays.
5. Bi-Polar Ionization
Ions emitted actively seek out and destroy contaminants.
A Higher Standard in Air Purification
Free Shipping and Returns

60 Day Home Trial

Lifetime Warranty

Removes airborne particles as small as .1 microns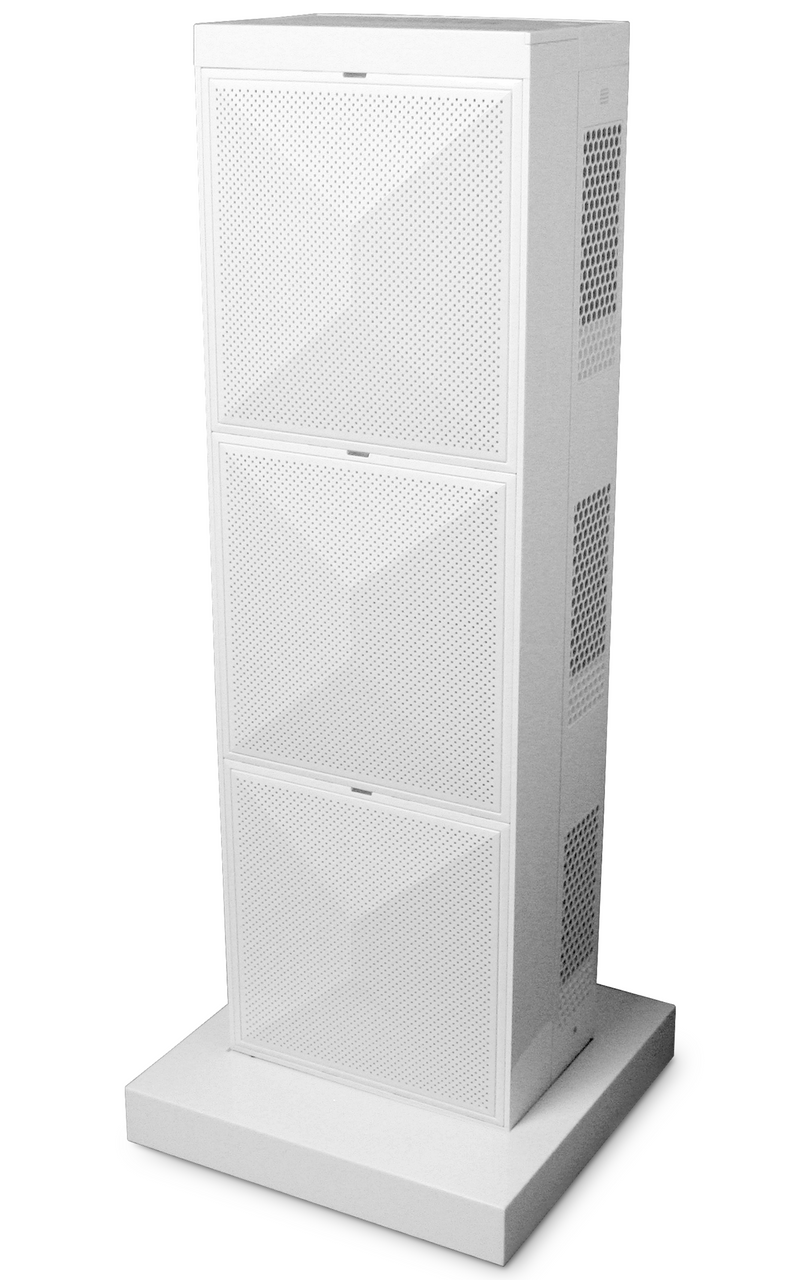 MOST POPULAR
iAdaptAir Purifier
Filtration & Ionization.Available in 3 sizes
iAdaptAir® is the smartest home air purifier. Experience ozone-free air purification for optimal indoor air quality. iAdaptAir® technology includes a HEPA filter, carbon filter, silver ion filter, UV light, and Bi-Polar® ionization, allowing you and your family to have fresher air year-round.
Proven up to 99% effective against
Allergens
Mold
Viruses & Bacteria
Smoke & Dust
VOCs
Odors
SHOP NOW

I bought this filter because of the smoke in the air and we have two cats. After one day there was a noticeable improvement in the smell and overall quality of the air in our bedroom. No more running eyes and nose. I have since purchased two more for our living area and downstairs. Another plus is that there is a lifetime warranty and they are made in Amarillo, Texas. Go USA.

I've had an air oasis filter for at least 15 years. It has performed perfectly. The air is clean and fresh smelling. When I need a replacement element, it is fulfilled promptly. Customer service is great!

Love it. I particularly like the light to indicate the quality of air in our room where the air filter sits. Nice to know the room is clean and breathable.
Frequently Asked Questions
Here are some frequently asked questions and their answers to help you find the best solution for your home or office. 
VOC is an acronym for volatile organic compounds. According to the EPA website: "Volatile organic compounds (VOCs) are emitted as gases from certain solids or liquid. Concentrations of many VOCs are consistently higher indoors (up to ten times higher) than outdoors. Examples include: paints and lacquers, paint strippers, cleaning supplies, pesticides, building materials and furnishings…"
The carbon filter in the iAdaptAir absorbs VOCs. VOCs are too small to be captured by HEPA filters. In addition, bi-polar ions emited from the iAdaptAir reduce airborne VOCs.
The best answer is to avoid 'undersizing' a room with too small of a purifier. The small size iAdaptAir is designed for smaller rooms like secondary bedrooms or home offices. Medium covers a large room like a living room or master bedroom with an open bath. The large size purifier is designed for more open spaces, such as open floor plan homes. Some opt for more medium-sized purifiers due to the flexibility that size offers. You can always run a larger purifier on a slower (and quieter) fan speed in a smaller room.
We recommend running your air purifier the most in the rooms where you spend the most time. If you work from home, you may want to have it running continuously throughout the day while working. Some set a timer or turn on the purifier an hour before bedtime and let it run through the night to support better sleep. The scheduler function and app support various run cycles.
Trusted by over 300,000 Families and Businesses Worldwide





Choosing a selection results in a full page refresh.