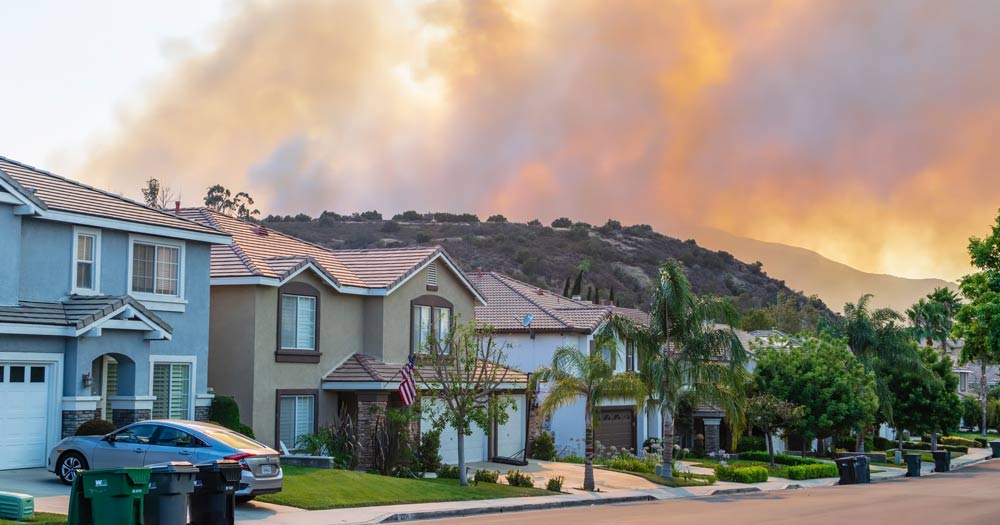 Protect Yourself from the Harmful Effects of Smoke
Whether from wildfires or second-hand smoke, particles and VOCs in smoke are harmful to your health. True HEPA and carbons filtration combined with cold plasma ionization clears your air.
SHOP NOW
The Best Air Purifier for Smoke
Smoke Particles

Volatile Organic Compounds (VOCs)

Carcinogens

Odors
Wildfire smoke poses a distinct risk to respiratory and cardiovascular health, especially with frequent or prolonged exposure. Not only does wildfire smoke contain high concentrations of fine particulate matter, but the composition of that matter is highly variable depending on what's burning. When a person inhales fine particulate matter, it can become lodged deep within their lungs, triggering the body to produce an immune response, much like it would when detecting a virus. However, immune cells can't break down fine particulate matter, and their continued effort results in long-lasting inflammation.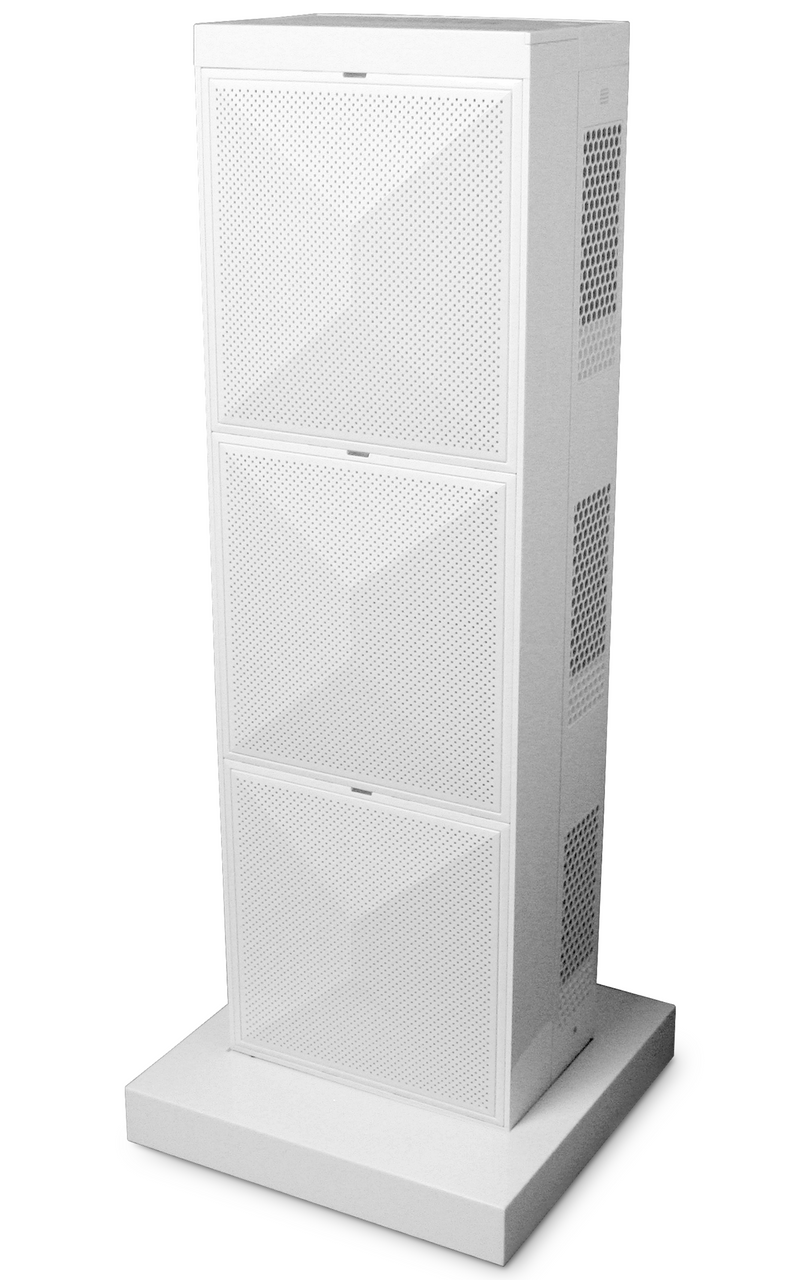 MOST POPULAR
iAdaptAir Purifier
Filtration & Ionization.Available in 3 sizes
iAdaptAir® is the smartest home air purifier. Experience ozone-free air purification for optimal indoor air quality. iAdaptAir® technology includes a HEPA filter, carbon filter, silver ion filter, UV light, and Bi-Polar® ionization, allowing you and your family to have fresher air year-round.
Proven up to 99% effective against
Allergens
Mold
Viruses & Bacteria
Smoke & Dust
VOCs
Odors
SHOP NOW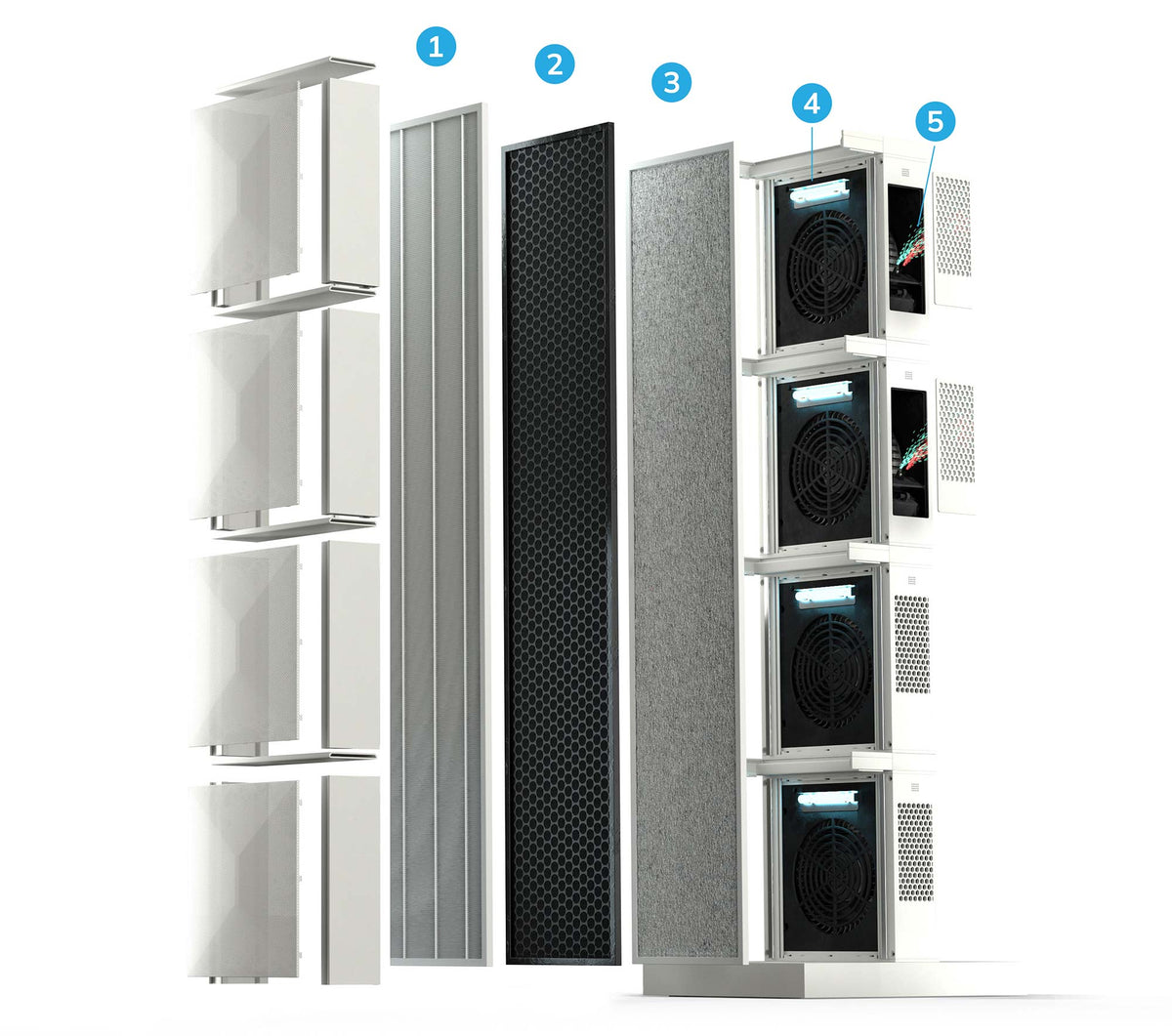 5 Technologies to Clean Your Air
5 Technologies to Clean Your Air
The iAdaptAir® Purifiers are engineered with 5 redundant, overlapping technologies to clean more of your air faster.
1. True H13 HEPA Filter
Capture dust, dander, pollen and smoke particulates to 0.1 microns in size
2. Carbon Filter
Absorb and remove harmful VOCs and odors from your air.
3. Silver Ion Filter
Sterilize mold, bacteria, and viruses that enter the  iAdaptAir®.
4. Germicidal UV Light
Neutralize germs that pass through the UV rays.
5. Bi-Polar Ionization
Ions emitted actively seek out and destroy contaminants.
A Higher Standard in Air Purification
Free Shipping and Returns

60 Day Home Trial

Lifetime Warranty

Removes airborne particles as small as .1 microns

This filter is so great! I love knowing it is cleaning the air nonstop as a sleep. We have smoke and mold smells and it makes a difference to have one clean room to be in

The air purifier works great. It is quiet and keeps the indoor air free of smoke (from the forest fires). It also helps to clear smells produced by cooking. Delivery was fast and the product was well packaged.

We had the electronics panel in our dishwasher come close to catching fire several days after I purchased this. It did a great job of cleaning the air of electronic smoke smell, not an easy task.
Frequently Asked Questions
Here are some frequently asked questions and their answers to help you find the best solution for your home or office. 
The iAdaptAir purifier employs both True HEPA and carbon filtration to address the particulate matter in smoke as well as the harmful VOCs and annoying odors that comes with smoke. Our True HEPA filter addresses particulate matter as small as .1 microns. The carbon filter absorbs harmful VOCs, reducing them in your indoor air.
The answer is that smoke contains both harmful VOCs and particulate matter. Carbon monoxide, carbon dioxide and particulate matter (PM or soot) is found in all smoke. It may also contain chemicals such as aldehydes, acid gases, sulfur dioxide, nitrogen oxides, polycyclic aromatic hydrocarbons (PAHs), benzene, toluene, styrene, metals and dioxins. Between our True HEPA and carbon filters, the iAdaptAir is an effective tool in reducing the harmful effects of smoke.
The best answer is to avoid 'undersizing' a room with too small of a purifier. The small size iAdaptAir is designed for smaller rooms like secondary bedrooms or home offices. Medium covers a large room like a living room or master bedroom with an open bath. The large size purifier is designed for more open spaces, such as open floor plan homes. Some opt for more medium-sized purifiers due to the flexibility that size offers. You can always run a larger purifier on a slower (and quieter) fan speed in a smaller room.
We recommend running your air purifier the most in the rooms where you spend the most time. If you work from home, you may want to have it running continuously throughout the day while working. Some set a timer or turn on the purifier an hour before bedtime and let it run through the night to support better sleep. The scheduler function and app support various run cycles.
Trusted by over 300,000 Families and Businesses Worldwide