Air Purifiers for Healthcare
The purest air for those who need it the most. Air Oasis purifiers are trusted among medical professionals to protect themselves, their staff and their patients.
Air Purifiers for Doctors, Dentists and Specialists
Healthcare facilities and medical clinics serve people who may be most at-risk for unclean air and surfaces. This risk can be mitigated by a high-quality air purifier. Using the right technology, air purifiers can sanitize the air and remove bacteria and viruses. Protect doctors, nurses and patients with an air purifier.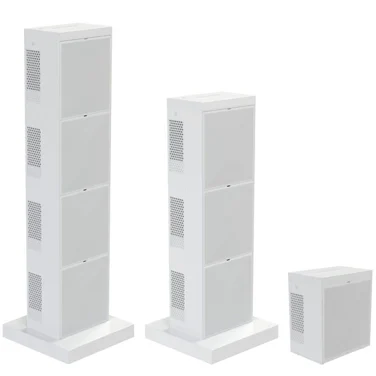 iAdaptAir® HEPA Air Purifier
The Smartest Home Air Purifier
Allergens and small particulate matter are filtered out with the iAdaptAir®HEPA Purifier's multistage system that includes HEPA, UV, AHPCO®and Bi-Polar®technologies. This unit also has a smartphone app for remote control.
Shop iAdaptAir® HEPA Air Purifier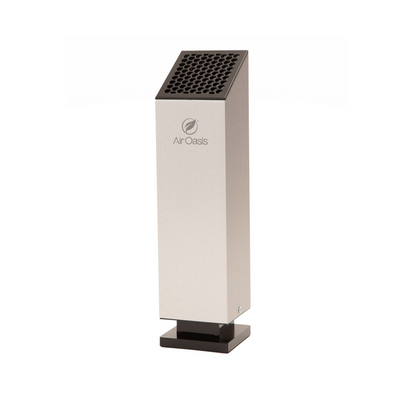 IonicAir™ UV Purifier
Quiet. Compact. Effective.
The IonicAir™ UV Purifier is an air ionizer and surface sanitizer. It is filterless, virtually maintenance-free, and its advanced ionization technologies reduce up to 99% of contaminants. Just plug it in and hit the On-switch.
Shop IonicAir™ UV Purifier
Frequently Asked Questions About Air Purifiers for Healthcare Facilities
Any medical practice can benefit from purified air. Buying an air purifier for a medical practice enhances the safety of doctors, nurses and patients. This is because air purifiers have been proven to eliminate bacteria and deactivate viruses, which reduces exposure and the chance of spreading illness.
Air purifiers are safe for doctor's offices. Many will buy individual air purifiers for the waiting room, reception area and exam rooms. There are numerous benefits, including the decreased risk of exposure to illness by dramatically reducing the prevalence of toxins and contaminants in the air. Air Oasis sells air purifiers to many medical practices because they contribute cleaner air and surfaces.
Because of the equipment they use and nature of their work, dentists are at high-risk for cross-contamination and exposure to sickness. This risk can be mitigated by air purifiers. Staff and patients will all be safer from the effects of poor indoor air quality if air purifiers are actively removing contaminants from the air.
Hospitals have a long history of using air purifiers for sanitization. Air purifiers can use various kinds of technology, from HEPA filtration to UV light to ionization, to remove harmful particulates from the air.