Air Purifiers for the Home
Safe, clean, home, sweet (smelling) home. Air Oasis air purifiers can be used in specific high-use rooms or installed to cover your entire home.
Get Cleaner Air in Your Home
Air purifiers can protect the health of your family and loved ones. Scientifically proven to reduce allergens, viruses, bacteria, mold and harmful VOCs, an air purifier can improve indoor air quality. Buy an air purifier for your home or air purifiers for each room and breathe easier.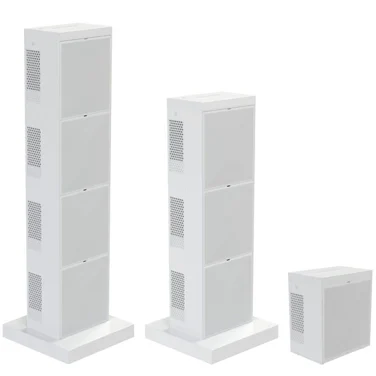 iAdaptAir® HEPA Air Purifier
The Smartest Home Air Purifier
Allergens and small particulate matter are filtered out with the iAdaptAir®HEPA Purifier's multistage system that includes HEPA, UV, AHPCO®and Bi-Polar®technologies. This unit also has a smartphone app for remote control.
Shop iAdaptAir® HEPA Air Purifier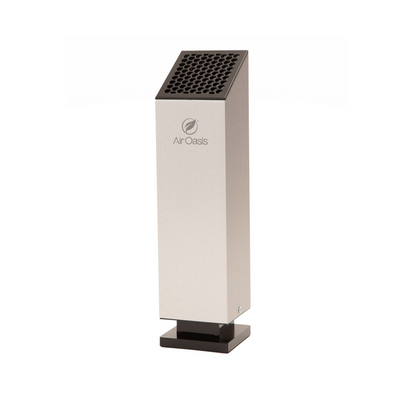 IonicAir™ UV Purifier
Quiet. Compact. Effective.
The IonicAir™ UV Purifier is an air ionizer and surface sanitizer. It is filterless, virtually maintenance-free, and its advanced ionization technologies reduce up to 99% of contaminants. Just plug it in and hit the On-switch.
Shop IonicAir™ UV Purifier
Frequently Asked Questions About Home Air Purification
Air purifiers are a powerful way to protect your family from bacteria and viruses. If you have family members with asthma or sensitivity to allergens, an air purifier may be essential to everyone's well-being. Air purifiers can be purchased for every room in your home or for your entire home. The former are individual units that have square footage capacity and can effectively clean the air. The latter can be connected to your HVAC unit and purify the air as it circulates through your entire home. Air Oasis has all of the options you need and the best technology for home air purifiers.
Many people buy air purifiers for their homes to keep their family safer from disease, reduce allergens or avoid the possibility of mold or toxin exposure. The reality is the air in your home may not be as good as you think. The EPA has estimated that indoor air may be as much as five times more polluted than outdoor air. The air you breathe as you are in your home and sleeping is essential to good health. Many people install air purifiers as a way to protect their health and the health of those they love.
The quality of outdoor air can be estimated by web searches and various platforms. You can buy indoor air quality test devices to similarly measure the air quality inside your home. Many people are surprised to find high quantities of VOCs, mold spores and common allergens. To improve the air quality in your home, you can buy a high-quality air purifier.
A musty smell could be the result of mold. Sometimes, mold isn't visible. Even when the mold is still a spore, it can be filtered out with an air purifier. It's important to get to the root cause of mold. Old buildings and spaces that have water leaks or damage may be more likely to have mold. In any environment, a musty smell can be addressed with an air purifier. The best air purifiers for mold can reduce all musty smells in your home.