Air Purifiers for Universities
College students are in a new environment. Ensure their utmost safety and comfort with a dorm room air purifier.
Air Purifiers for College Students
College students are venturing out into a "home away from home." The air in dorm rooms and university buildings is full of new germs. Reduce the risk of illness and shore up immunity with an air purifier for your college student.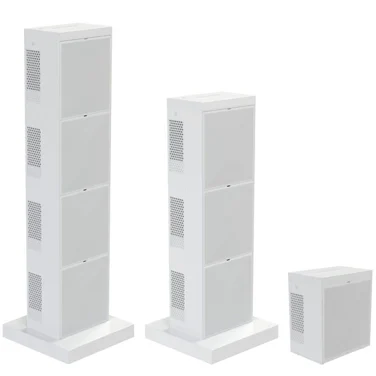 iAdaptAir® HEPA Air Purifier
The Smartest Home Air Purifier
Allergens and small particulate matter are filtered out with the iAdaptAir®HEPA Purifier's multistage system that includes HEPA, UV, AHPCO®and Bi-Polar®technologies. This unit also has a smartphone app for remote control.
Shop iAdaptAir® HEPA Air Purifier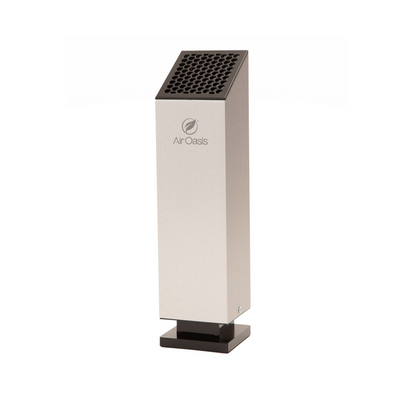 IonicAir™ UV Purifier
Quiet. Compact. Effective.
The IonicAir™ UV Purifier is an air ionizer and surface sanitizer. It is filterless, virtually maintenance-free, and its advanced ionization technologies reduce up to 99% of contaminants. Just plug it in and hit the On-switch.
Shop IonicAir™ UV Purifier
Frequently Asked Questions About About Universities and Air Quality
Air Oasis air purifiers have been tested against strains of the coronavirus and effectively reduced the presence of viruses in the air by more than 99%. Our sophisticated air purifying technology can deactivate viruses, changing them on a cellular level, so they are no longer a threat. Well-regarded research institutions, acclaimed universities, doctors and dentists, and public school systems widely use our products during the pandemic.
Indoor air quality (IAQ) in a college varies. As with anywhere else, the age of the building, cleaning procedures and other variables impact how clean the air is to breathe. Sometimes, dorm furniture, ceilings, walls and even the chemicals used to clean can release volatile organic compounds (VOCs) into the air. In addition to allergens, mold spores and a host of other unknowns, the air quality in a dorm could be poor and cause physical symptoms or reactions. You can protect your college student by purchasing an air purifier for a dorm room.
Door handles, phones, trash cans and more can be full of germs. Like any shared space, a dorm room is exposed to more people and items than a regular home. Because it is highly trafficked, it can come with a greater concentration of bacteria, viruses and contaminants. These cycle through the air and can make you sick.
Whether or not you can have an in-room air purifier in college will depend on your specific school rules. Most of the time, these are allowed. They don't pose a fire risk, work with a regular plug and operate nearly silently. A great college air purifier will keep your dorm room air smelling fresh and with less contamination from viruses, bacteria, and mold spores.
Protect College Students and Faculty
Air Oasis air purifiers are perfect for dorm rooms and university settings such as classrooms, labs, gyms, locker rooms and offices.
Shop iAdaptAir® HEPA Air Purifiers