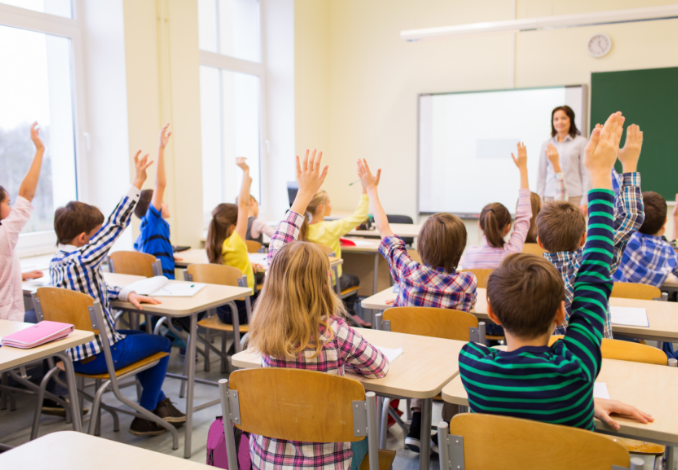 Best Air Purifier for Schools & Businesses
We believe you deserve clean air at an affordable price. Lab tested to reduce up to 99% of viruses, our purifiers are designed to keep classrooms and offices safe. Our exclusive 5-layer technology also combats bacteria, mold, allergens, VOCs, and bad odors–with fans that operate quietly to limit distractions.
Shop Now
Why Air Oasis
Healthier Spaces

Filters .1 micron particles and kills germs

Safe & Effective

Ozone-free, CARB-certified and ETL-listed for safety

Whisper Quiet

Quiet purifiers support focus and attention.

Comfortable Fresh Air

Filter out annoying odors and harmful VOCs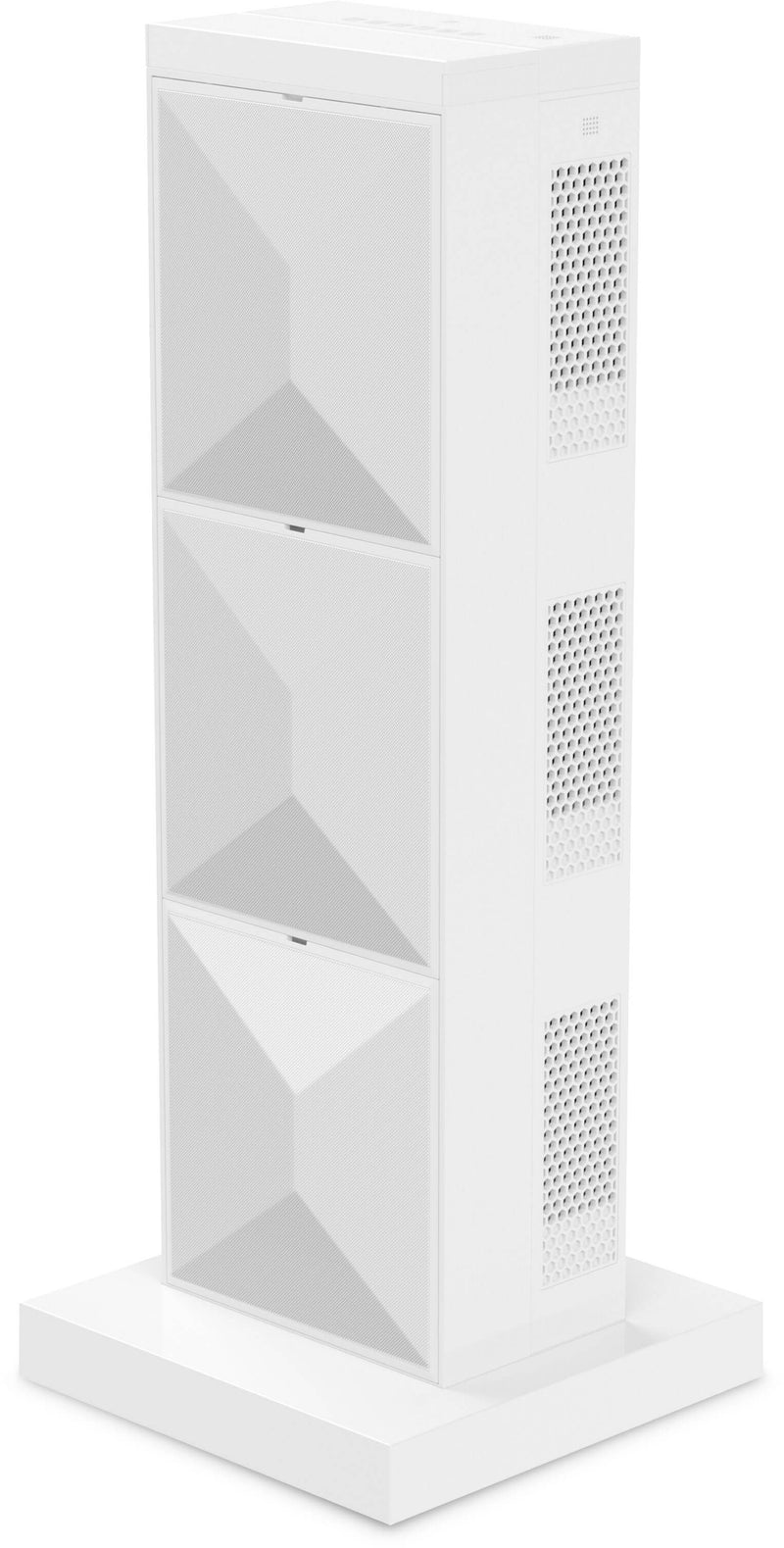 MOST POPULAR
iAdaptAir HEPA Purifier
5 technologies to clean your air. Available in 3 sizes.
iAdaptAir® is the smartest home air purifier. Experience ozone-free full spectrum air purification for optimal indoor air quality.   iAdaptAir® technology includes a HEPA filter, carbon filter, silver ion filter, UV light, and Bi-Polar® ionization, allowing you and your family to breathe easy year-round. Smartphone app-enabled.
Proven up to 99% effective against
Allergens
Mold
Viruses & Bacteria
Smoke & Dust
VOCs
Odors
SHOP NOW
Why iAdaptAir Purifier is the Best in the Market
Compare with other
market models

iAdaptAir Purifier

Popular Brands

True H13 HEPA Filter:

✓
✓

Carbon Filter:

✓
✓

Silver Ion Filter:

✓
X

Germicidal UV Light:

✓
X

Bi-Polar Ionization

✓
X

5 Technologies

✓
X
Trusted by over 300,000 Families and Businesses Worldwide




We're here to support you through your decision process.
✓
Large Quantity
✓
Purchase Order
✓
Get a Quote
✓
Sample / Demo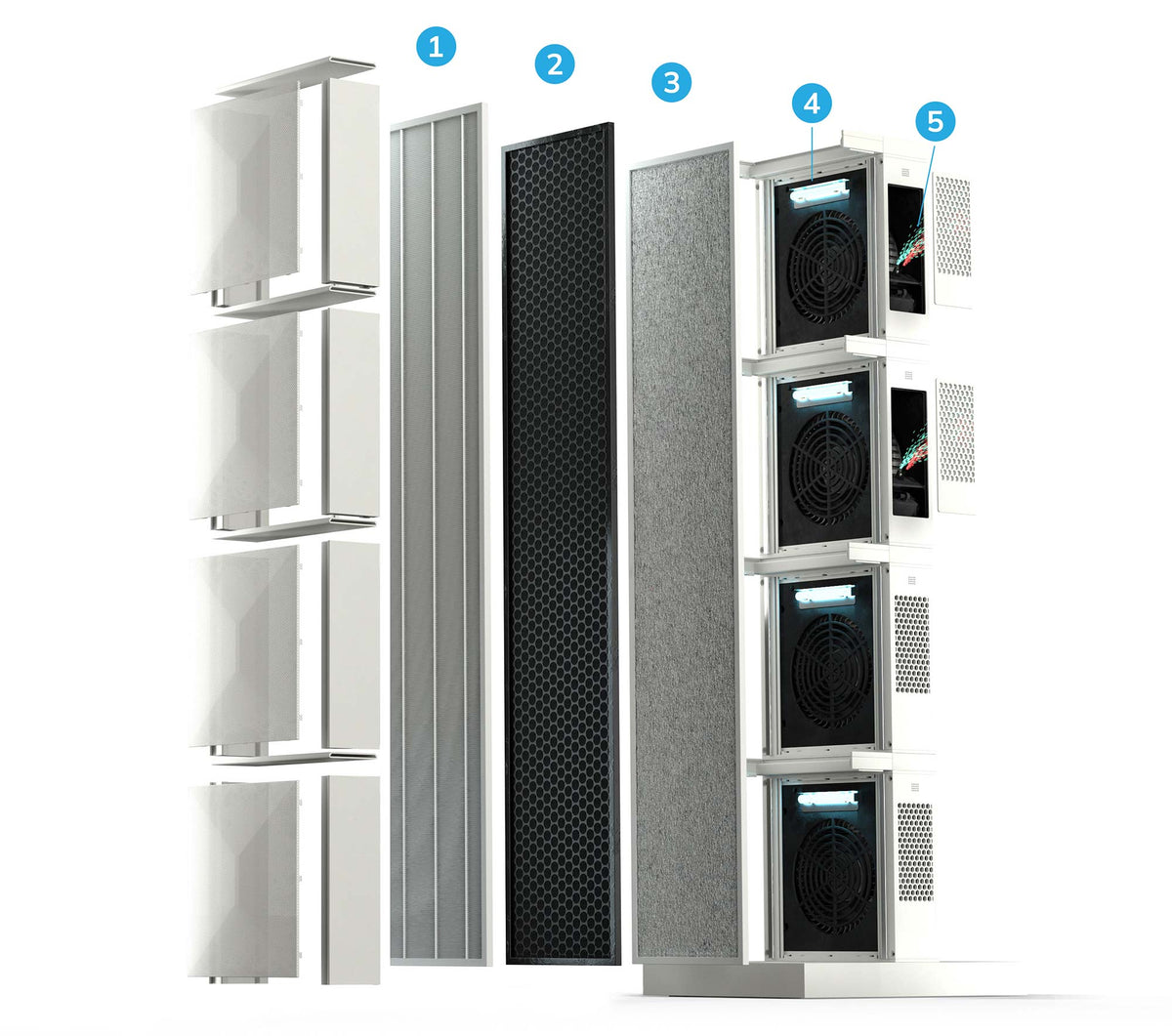 5 Technologies to Clean Your Air
The  iAdaptAir® Purifiers are engineered with 5 redundant, overlapping technologies to clean more of your air faster.
1. True H13 HEPA Filter
Capture dust, dander, pollen and smoke particulates to 0.1 microns in size
2. Carbon Filter
Absorb and remove harmful VOCs and odors from your air.
3. Silver Ion Filter
Sterilize mold, bacteria, and viruses that enter the  iAdaptAir®.
4. Germicidal UV Light
Neutralize germs that pass through the UV rays.
5. Bi-Polar Ionization
Ions emitted actively seek out and destroy contaminants.
Frequently Asked Questions
25dB on low speed, which sounds like whispering from 5 feet away.  52dB on the high fan setting, which sounds like a quiet conversation, a quiet office, or a quiet refrigerator.
Yes, Air Oasis air purifiers use ionization which has been third-party lab tested to reduce viruses and bacteria by up to 99%. It is of course important to continue cleaning surfaces as one normally would; however, ionization supports the mitigation of these concerns between cleanings and during occupancy.
HEPA and carbon filters reduce airborne particles and odors. However, HEPA filters cannot filter all of the smaller particles such as a virus particle. And much of them are on surfaces rather than in the air. This is where Air Oasis ionization makes a different and sets us apart from filter-only products commonly found on the market. For example, our ionization technologies reduce both the H1N1 strain of the flu (influenza) virus and Middle East Respiratory Syndrome Coronavirus (MERS-CoV) by more than 99% in a third-party party lab test. 
We tested bi-polar ionization against E. coli. After 60 minutes in a test chamber, over 99% of E. Coli was eliminated.
The iAdaptAir purifier employs both True HEPA and carbon filtration to address the particulate matter in smoke as well as the harmful VOCs and annoying odors that comes with smoke. Our True HEPA filter addresses particulate matter in sizes of .1 microns and smaller. The carbon filter absorbs harmful VOCs, reducing them in your indoor air.
The best answer is to avoid 'undersizing' a room with too small of a purifier. For classrooms we recommend a Medium or Large size. The benefit of a larger purifier is the larger filter can work to cycle and clean the air at a lower (quieter) fan speed.
We recommend operating the air purifiers throughout the school day. It's also possible to schedule the purifier to turn on an hour before class starts and let it run through day. The scheduler function and app support various run cycles and durations.

The iAdapt profoundly mitigated and damped smoke and ash damage in our building (on the smoke trajectory) of the recent Marshall Fire…I cherish the iAdapt for keeping down grass pollen and help our family that has recovered from mold illness live, dream, work and play in pristine air.

I am a long time, years prior to COVID, customer of AirOasis. I currently own 9 AirOasis air purification units… I am thoroughly happy and satisfied with the air quality produced by these AirOasis purifiers. They are 100% reliable, inexpensive to maintain and are backed by the highest quality customer service…They eliminate everything including dust, pollen, VOCs, bacteria and viruses in my home.

Absolutely the best product I have bought for our home in years. Prompt delivery without any delays. Staff is willing to answer questions and go above & beyond in customer service!! I have recommended this product to many people. Thank you everyone at Air Oasis.
Choosing a selection results in a full page refresh.